We carry thousands of parts for Williams/Bally, Stern, Sega, Gottlieb and Capcom pinball machines. We have some game specific parts and just about every type of part used in most pinball games - coils, coil sleeves, fasteners, playfield posts, flipper rebuild kits, bumper caps, switch covers, microswitches, springs, stand up targets and many more.
Be sure to check both the Bally/Williams Parts, and Data East/Sega/Stern Parts section for many parts for late model WMS and Stern pinball machines. Check out our EM Parts page for a list of our stocked Electro Mechanical parts. These sections change frequently, so come back often. And to make a return visit more effective we've added a
icon to show you what has arrived on our most recent orders!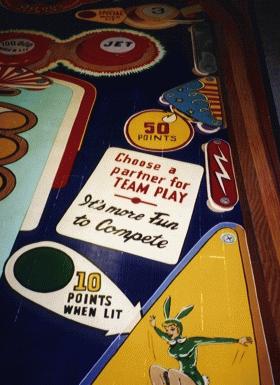 And don't forget the supplies every pinball owner should have on hand - new pinballs, lamps, rubber rings, cleaning products - we have what you need!
Only a small sample of our inventory is listed, so if you don't see (or don't know) what you're looking for, please contact us. Our staff has a wide range of pinball knowledge and direct access to many popular games. What we don't have in stock, we may be able to get for you.
We are an authorized factory distributor for Stern Pinball parts.