Whether it's a book, flyer, manual or schematic - if it's on paper, we probably have it. In addition to pinball and coin-op books, we carry a wide range of documentation for Bally, Williams, Stern, Sega, Gottlieb, Genco, Chicago Coin, and Capcom pinball machines.

We have factory original documentation, factory reprints, or high-quality reprints for hundreds of games.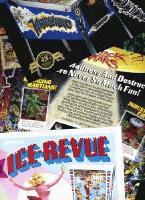 Many games sold on the secondary market often do not have this valuable information included. Content varies by era and manufacturer, though most detail game parts, feature adjustments, wiring and component information and other game critical content. For EM (electro mechanical) games, a schematic is essential to understand and diagnose game operation.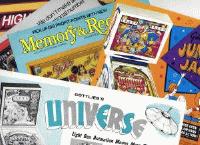 And everyone should have an original flyer for their prized game. Most are in full color and detail features of the game. They look great matted, framed, and proudly displayed!
Flyers are also a terrific collectable themselves. Collect those of a particular manufacturer, or era, or game features ... whatever you like. We have an extensive inventory of flyers for pinball games and many other coin-op games (video, arcade, pitch & bat, shuffle alley, gun, air hockey and more). Some quantities are very limited, and when they're gone ... they're gone!
And if you don't see what you're looking for, please call or send us an Email.